Need pavement marking removal in San Antonio? Flasher Equipment Company's Stripe Hog Waterblasting System quickly and completely removes all types of durable pavement markings from asphalt and concrete surfaces with the least amount of negative impact to the surface. The Stripe Hog® does its work using needle-sharp 40,000 psi water jets and a powerful vacuum recovery system that leaves the road clean and virtually dry.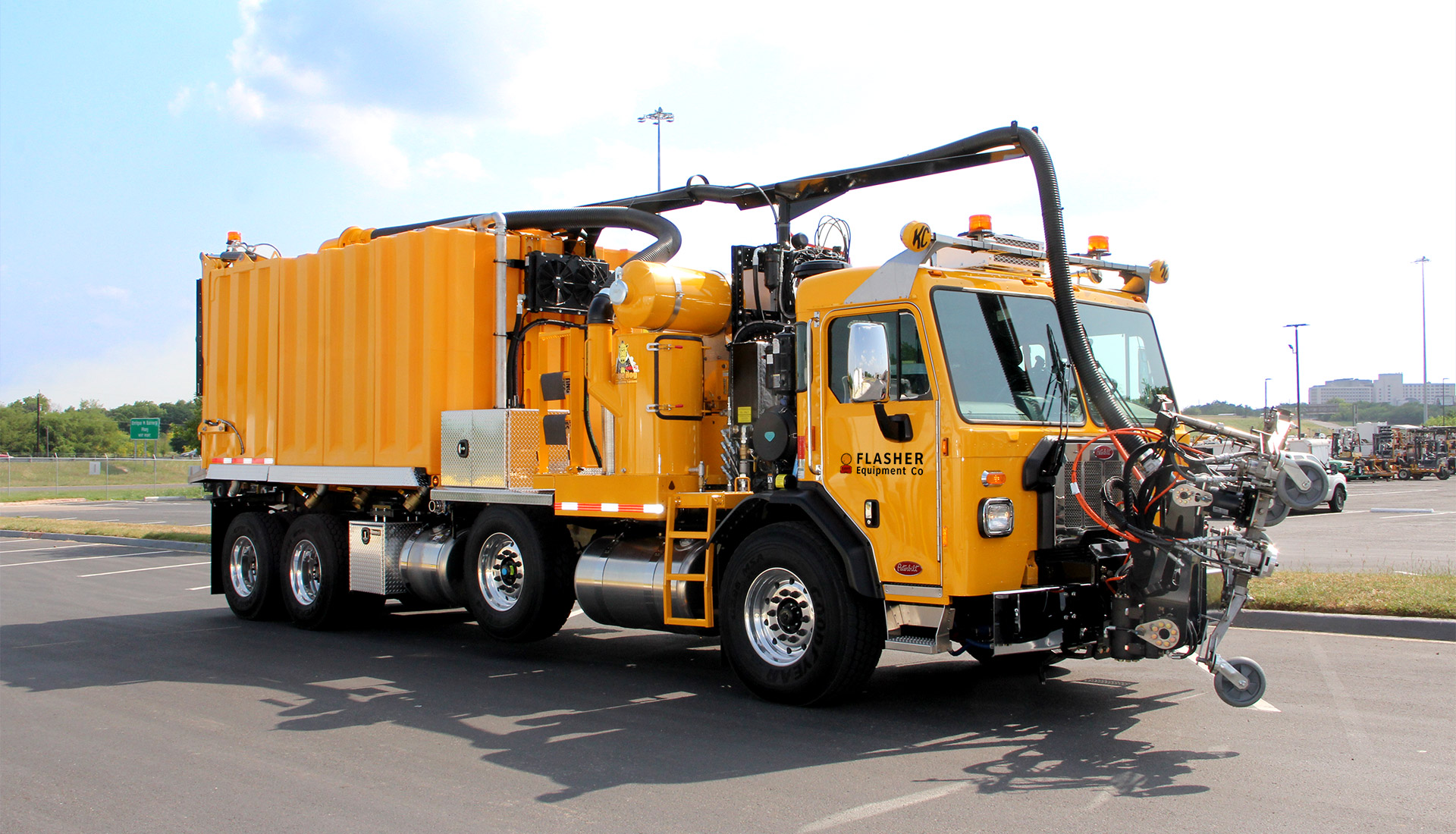 Highway and Service Roads
The fastest removal rates in the industry!
Removes thermoplastic at 6,500 linear feet per hour (1,981 linear meter/hr).
Simultaneous removal of parallel markings.
Rapid removal of single, continuous lines.
Cleaning and rejuvenation of the retro-reflectivity of thermoplastic and cold plastic markings.
Simultaneous vacuum recovery allows for the application of new markings in 20 minutes.
Airports & Runways
Rubber removal rates up to 40,000 sq. ft. (3,716 m2/hr) on asphalt and concrete runways.
Rapid cleaning and rejuvenation of runway centerline marking retro-reflectivity dramatically reduces the frequency of centerline painting.
Runway retexturing in extreme hot climates where friction is lost because of asphalt bleeding.
Runway retexturing in climates with heavy snow and ice where snow removal brooms polish the surface of the runway.
Simultaneous vacuum recovery allows for immediate emergency landings during the removal process. The SK 12.0 will shut down and vacate the runway in under 1 minute.
The best runway maintenance equipment available.